Is there mould in my home?
11/20/2019 (Permalink)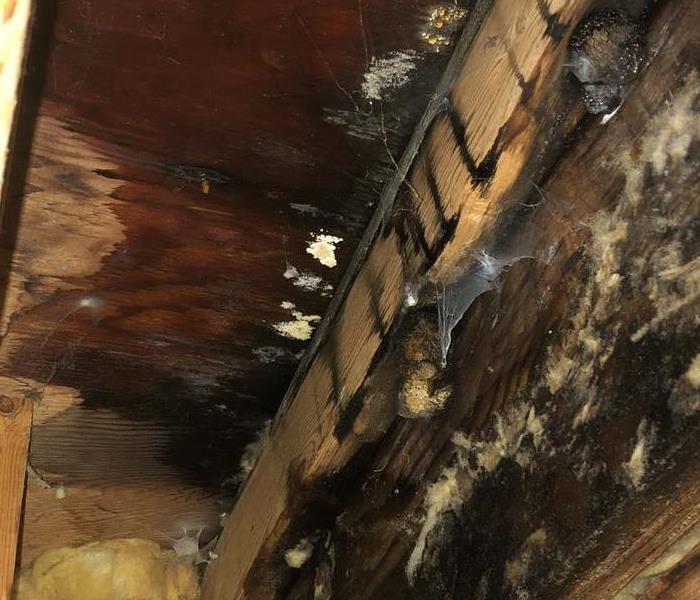 This is extensive mould growth under floorboards after water damage occurred slowly from a kitchen sink leak.
Health Canada considers indoor mould growth to be a health hazard. Some people are more susceptible than others to mould. Infants, children, the elderly and those with existing health problems such as breathing difficulties are more at risk.
People sensitive to mould are more likely to have:
eye, nose and throat irritation
coughing and phlegm build-up
shortness of breath
worsening of asthma symptoms
Mould growth can be sneaky and can hide behind walls, floors or above ceiling tiles. It is important to check for the presence of mould anywhere that is damp or humid in your home on a regular basis. If you have experienced water damage in your home, you need to continue to check for mould!
Here are some of the most common places to find mould:
Bathrooms
Attic
Crawl Spaces
Garage
(HVAC) Heating and Air System
Doors and Windows
Kitchens
Basements
Behind Ceiling Tiles
Under Carpets
Signs of mould can be staining or discolouration on floors, walls, windows, ceiling tiles, fabrics and carpets. Look for obvious signs of leaks, moisture, or a musty odour. Mould will begin to grow within in 48 hours, so immediate attention is key. If there is visible mould and your uncertain how to remove it safely, call us!